Page 45 Signing & Sketching Schedule at The Lakes International Comic Art Festival 2019!

Includes Mary Talbot & Bryan Talbot launching their new graphic novel Rain. Also signing & sketching: Kate Charlesworth, Julie Rocheleau, Darryl Cunningham, Duncan Fegredo, EdieOP, Anja Uhren and Kate-mia White.
The Collected Toppi vol 2: North America h/c (£22-99, Magnetic Press) by Sergio Toppi…
"I can tell you,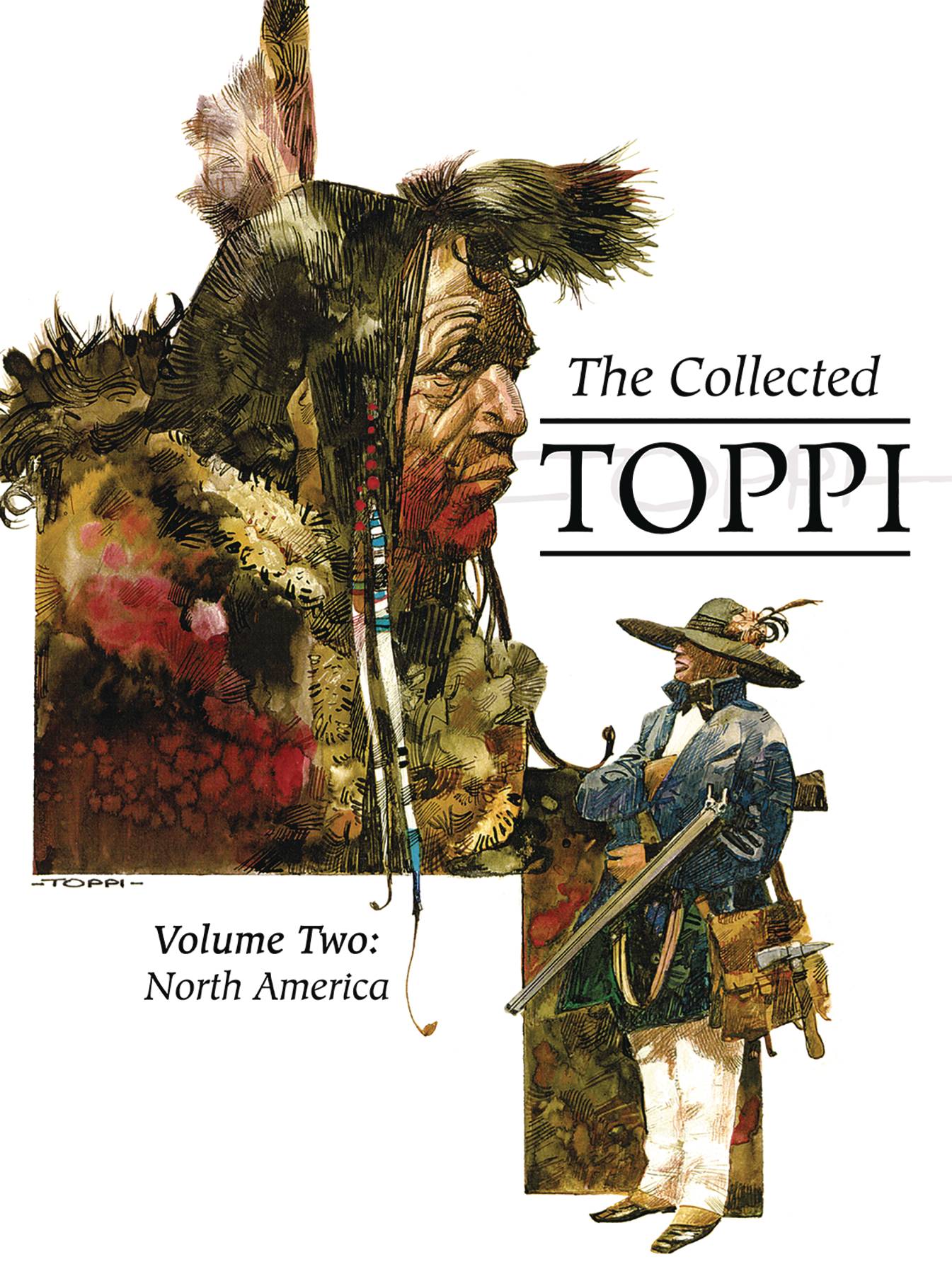 if you're so inclined.
"If you'd rather listen to my story instead of scratching at the earth in hopes of getting rich.
"If so, then take a seat next to me.
"Don't let my pipe smoke bother you.
"Now, I won't deny it, I like gold too.
"I've spent my share of time lookin' for it…
"… I broke my back searchin' everywhere you could imagine…
"Mountains, valleys, on foot and on horseback… even underground!
"But gold is like a beautiful lady: if you chase her, she'll just run away.
"I'm not the kind of guy to give up, though, so I chopped wood to earn enough money to buy the proper equipment… and then I set out again.
After buying some sequential art based reading material to pass the time out on the wide open prairies, obviously…
Here's the publisher to tell you more about the lure of the precious material that has driven people mad with desire trying to get their sweaty hands on it…
I'm talking about comics, obviously.
"Presenting the second in a seven-volume library of works by master illustrator Sergio Toppi. This second volume collects eleven tales of North American folklore, from the Canadian Goldrush to the American West and the Deep South, previously collected as Colt Frontier, Naugatuck 1757, and Blues."
Wow! As much as I absolutely adored THE COLLECTED TOPPI: THE ENCHANTED WORLD VOL HC, which was the first in this heptalogy, this second volume, full of highfalutin fools, wise Native American Indians and even some of that ever elusive gold is truly fabulous from start to finish. I think it might in part be the more cogent nature of the collected material this time around, actually.
All the primarily cautionary tales regarding the lunacy of rushing after and risking your life for a few ounces of precious metal, balanced with the harmonious, peaceful (soon to be shattered forever) way of life of the true locals, hang together in a collection just perfectly. Even the magic bagpipes aren't remotely out of place. Yes, magic bagpipes…
Plus the one outlier in plot terms, featuring a mysterious wandering blues musician, an almost apologetically mildly racist redneck, a former cop turned hitman and a particularly irascible Baron Samedi, is perfectly picked to conclude this tome and does so in a most wryly dramatic fashion.
Artistically, Toppi is simply a feast for the eyes. In terms of using linework as shading and texture, indeed structure, he may well be the very best there has ever been.
There's also a rare foray into colour in this volume with a tale called Katana in which a greedy gold searcher crosses paths and swords, well a sword gets crossed with him, with a Japanese ronin samurai.
(For more ronin samurai in North American see Jiro Taniguchi's amazing SKY HAWK). Aside from cover illustrations I'm not sure I've seen any coloured Toppi before. I'm not entirely sure it's needed. Which is probably why so little of his work is!
JR
Buy The Collected Toppi vol 2: North America h/c and read the Page 45 review here
Little Mama s/c (£17-99, Magnetic) by Halim Mahmouidi…
"Me and mommy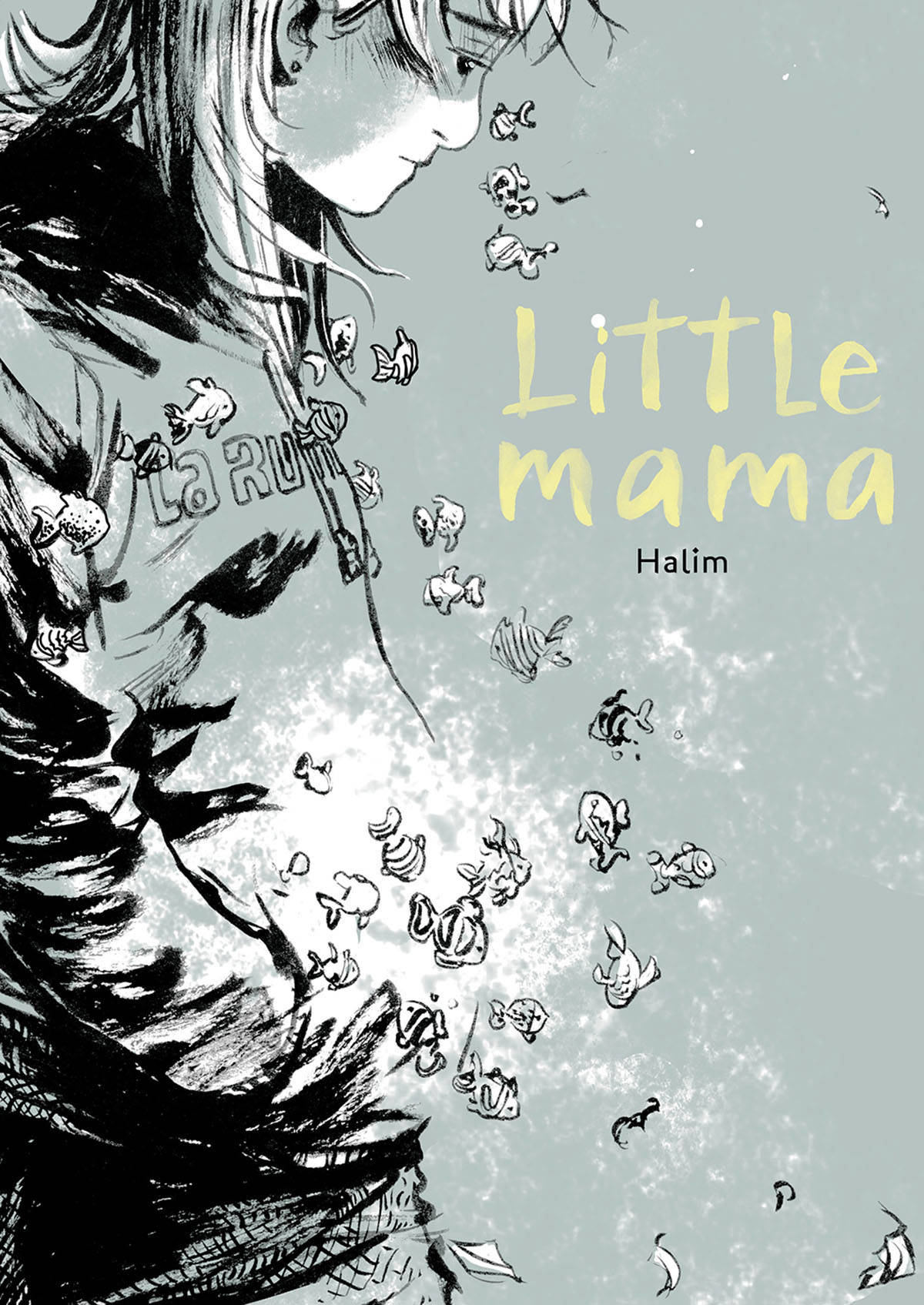 were the same! Even though Grandma didn't like it…
"… We behaved like children.
"Mommy's mood changed all the time. I never got used to it.
"She'd hit me on the head, or else pinch me hard.
"Really, really hard…"
I should at this point state that this incredibly powerful, emotionally impactful work is also really, really hard to read. I think you would have to have a heart of stone not to be moved by what Brenda is put through. Here's the publisher to tell you more about this tale of woe…
"Life isn't easy for little Brenda, whose single, teenage mom is immature, selfish, and prone to violent mood swings. Brenda takes care of herself and her mother as best as she can, missing out on many childhood joys to be her own mother's Little Mama."
That is a very accurate diagnosis of this tremendously upsetting tale, which is so well written and full of such excruciating detail I find it difficult to believe it isn't somehow informed by personal experience in some respect.
I must confess, though, I truly have no idea whether it is or isn't. If it is, then it's a tremendously brave fictionalised recounting as seen through the eyes of an adult Brenda, sat in a therapist's study, still portrayed as a young child. If it is purely fictional then I'm just as impressed by the depth of detail brought to the characters and various scenarios that only seem to get darker and darker as Brenda's suffering only ever increases, first at the hands of her mother and then also her mother's boyfriend Vincent, who is the vile father of her younger brother Kevin.
Just to clarify, not that it makes it any less upsetting, but we are talking purely, albeit extensive, emotional and physical abuse, not sexual abuse. It is still very traumatic though.
Seen also occasionally through the eyes of a concerned social worker plus Brenda's adult therapist, this work is an extremely engrossing, if bleak, look at what unfortunately goes on all too often behind closed doors. But it is also a strident testament to what the human spirit can endure and come though out the other side, if not entirely unscathed.
Art-wise I was strongly minded stylistically in places of Nate MARCH / COME AGAIN / TWO DEAD Powell. Heavy on detail, and the black ink, in conjunction with the subdued gray / very pale blue additional shading, it packs a substantial punch more than enough to match the ones meted out by Vincent's balled fists.
JR
Buy Little Mama s/c and read the Page 45 review here
Sandman: Dream Hunters (30th Anniversary Prose Ed'n) (£14-99, Vertigo) by Neil Gaiman & Yoshitaka Amano.
A poignant story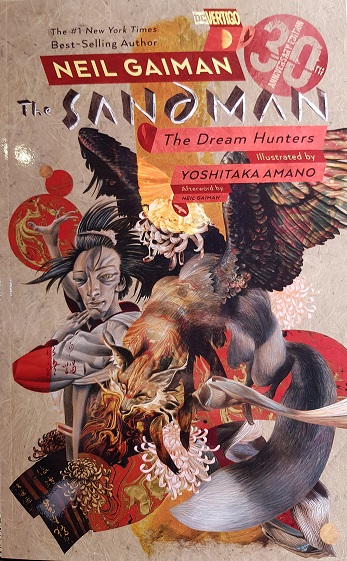 of doomed love, self-sacrifice and revenge into which Gaiman slides some of his former SANDMAN cast.
The love is between a fox and a monk, and when Gaiman is in fable mode, the prose is a measured and masterful meld of Important Words and Powerful Pauses.
A badger and fox place bets on which of them can make a humble monk leave the small, remote temple he's been tending so that they can have it for their own, but the smiling monk sees through their guises each time and gently sends them on their way.
Much to the fox's surprise, she finds herself in love with the monk, and apologises. But when she discovers a plot amongst demons to destroy the monk through three booby-trapped dreams, she sacrifices her most prized possession to seek the counsel of Lord Morpheus, and there discovers The Baku, the eaters of dreams.
Now also available as a graphic novel adaptation by P. Craig Russell, this came about specifically because Gaiman loved the poster Amano painted for SANDMAN's 10th Anniversary (me too, it's on my bedroom wall) and wrote the prose for him to illustrate.
Unlike Gaiman's SANDMAN: ENDLESS NIGHTS his DEATH collection – and most especially his more recent return in SANDMAN: OVERTURE which leads directly into SANDMAN VOL 1 – this is, I concede, merely tangential to the SANDMAN series.
But such is its ability to move that when I recorded it one Christmas for my best friend Anita whose Multiple Sclerosis had by then robbed her of her peripheral vision (and so ability to read lengthy prose), I ended up having to take brief breaks from the microphone in order to retain some form of dignity.
It's an absolute choker, I promise you.
SLH
Buy Sandman: Dream Hunters (30th Anniversary Prose Ed'n) and read the Page 45 review here
Arrived, Online & Ready To Buy!
New reviews to follow, but if they're new formats of previous books, reviews may already be up; others will retain their Diamond previews information we receive displayed as 'Publisher Blurb'.
Oblivion Song vol 3 s/c
(£14-99, Image) by Robert Kirkman & Lorenzo De Felici
Jim Henson's Labyrinth Coronation vol 3 h/c (£18-99, Archaia) by Simon Spurrier, Ryan Ferrier & Daniel Bayliss, Irene Flores
Unnatural vol 2 s/c (£14-99, Image) by Mirka Andolfo
Unnatural vol 3 s/c (£14-99, Image) by Mirka Andolfo
Transmetropolitan Book 2 s/c (£24-99, Vertigo) by Warren Ellis & Darick Robertson
Black Hammer: Streets Of Spiral s/c (£15-99, Dark Horse) by Jeff Lemire & Dean Ormston, various
Black Hammer: World Of Black Hammer – 45 s/c (£15-99, Dark Horse) by Jeff Lemire & Dean Ormston
Batman vol 10: Knightmares s/c (£15-99, DC) by Tom King & various
Batman: The Killing Joke New Edition h/c (£15-99, DC) by Alan Moore, Brian Bolland & Brian Bolland
Venom vol 5: War Of The Realms s/c (£14-50, Marvel) by Cullen Bunn, FrankTieri & Iban Coello, various
Black Torch vol 5 (£6-99, Viz) by Tsuyoshi Takaki