Featuring Chris Ware, Evan Dorkin, Mike Mignola, Sarah Dyer, Benjamin Dewi, Ravi Thornton, Hannah Berry, Karrie Fransman, Leonardo M. Giron, Julian Hanshaw, Rozi Hathaway, Rian Hughes, Rhiana Jade, Ian Jones, Mark Stafford, Bryan Talbot, Neil Gaiman, P.Craig Russell, Garth Ennis, Darick Robertson
Rusty Brown h/c (£25-00, Jonathan Cape) by Chris Ware.
"I miss my children."
– Miss Joanne Cole, devoted former third-grade teacher and head of lower school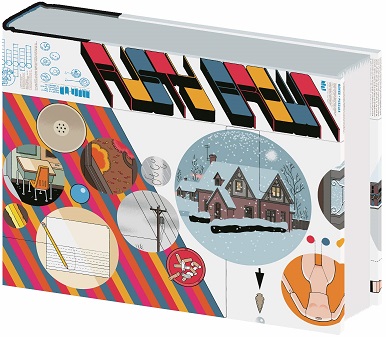 For a Chris Ware character that is a startling statement. When it comes to children, culpable negligence is the normal order of the day, both here and within JIMMY CORRIGAN.
Yet throughout the brand-new concluding fifth of these 256 pages, finally published as a complete work after a break of nearly ten years, we are witness to a rich and profound humanity and instinctive, selfless, nurturing kindness maintained by way of the most remarkable forbearance and fortitude in the form of Miss Joanne Cole, and it is matched by a marked shift in form from buck-toothed or clown-haired caricature to rounded, weighted portraiture to render the dignity with which she comports herself throughout and which her story deserves.
"My goodness…
"What a blessing.
"What a blessing…"
This is how she humbly greets other people's good news on each and every occasion, even though she has received little good news and very few blessings throughout her life of service: to her sister and mother for so many years, to the seminary where she has taught, putting in more hours than anyone else, and to the young, impressionable children under her watchful gaze and generously given care.
It's been largely thankless, as you shall see.
There are writers, there are artists, and then there are craftsmen: those who treat creativity like building a bureau, a clock, or a house from component parts which they fashion themselves, then slot in or affix where they're needed. This is made to fit here and nowhere else. That is carved, sculpted or cut to support this, adorn that or move the next cog on. The detailed ensemble is a meticulously assembled, perfectly balanced composition.
For me Chris Ware is undoubtedly the foremost craftsman in comics right now. You can see it on each page, laid out like architectural plans and often mapped out with a surprising degree of symmetry, its lines so crisp and precise (without once being stiff), filled out and upheld with colour. As to those colours, it's no mean feat to make something so warm, firm yet elegant out of shades that are anything but flat but which nonetheless in this age of computerised jiggery-pokery are not once blended.
You really do feel the temperature of Ware's environments, whether it's the exterior scenes full of painstakingly rendered snowflakes, or, by comparison, the warmth of the classrooms inside. Early on, there's a particularly fine pull-back from above an art class seen through a roof rendered invisible by the swirling snow in the foreground. I seem to remember a similar device in 'Citizen Kane', which is no bad source to draw from.
I recall someone once describing Ware's work (ACME NOVELTY LIBRARY / BUILDING STORIES) as "plangent", and that's perfect.
Miss Joanne Cole has appeared throughout the RUSTY BROWN saga started in 2005, always leaving school the last, always arriving early, diligently preparing or gazing out of the window at the snow-swept playing fields from her classroom, otherwise empty save for the expectant desks and chairs. But she was always a bit-part in other people's lives and so on the page, whereas now we will follow her own thoughts as they drift daily back to a youth so stifled by demanding, constricted family circumstances that she had little time to play outside. Conscientiously appreciative of others in the present, and always quick to compliment, she doesn't dwell but still cannot help but recall past slights, professional or otherwise. Racism is rarely and then barely submerged beneath their surface.
There are two particular pages set in the school staff room just after she's joined which will truly shock you – even more, once you've realised who's speaking.
At least, we follow Miss Cole's thoughts visually, for we are seldom shown more than a shard of a sentence from the past. Half of those speech balloons drift out of their tiny panels, truncated by their borders, so that the words are hidden in history.
Poring over these pages reaps rewards. I don't know if you've ever realised this – it's only just occurred to me now – but to read a work by Chris Ware, and comprehend its contents fully, is to engage in detailed, forensic detective work. A magnifying glass might not go amiss, especially at my age. Even as early as JIMMY CORRIGAN, there was a masterful page in which the mouse of a man, Jimmy, sits in a room all alone, cut off from the world outside by a panel's gutter, while his parental history on further inspection is revealed by a photo, torn in two, which resides within a desk draw, thence a diagrammatical "map" going back to his conception.
So much of the storytelling here is similarly delivered in the form of small subset panels, adjacent to each other. Wormholes to the past, if you like; I'd call them clues.
This act of analysis required on the part of the reader (including a degree of suspicion) is never more true than in the last part of this work to have previously seen print, the entire life of school bully Jordan Lint flashing before his and our eyes. But before we go there, perhaps it would be wise to clarify what this brick-shaped, and brick-heavy book actually contains: ACME NOVELTY LIBRARY volumes 16, 17, 19 and 20 (slightly reworked, but not overmuch; I've run comparisons, and it's more that extraneous elements have since been excised for use within BUILDING STORIES) plus the perspective of Miss Joanne Cole which would have been ACME NOVELTY LIBRARY 21. That was never published, I know not why, but £25-00 isn't too much for pay if you're already in possession of the other four parts, given that those would fetch that much each at least, if recycled / resold.
Here's Chris Ware:
"The day after I finished my first experimental graphic novel, JIMMY CORRIGAN, I took out a fresh sheet of paper and started another experimental graphic novel, RUSTY BROWN. Back then, Bill Clinton was President, pay phones worked, and the world hadn't yet started to end. I'd sit down every day at the drawing table and populate the places of my Omaha, Nebraska, childhood with little imaginary people, just to see what would happen—really, no different from what everyone does falling asleep every night. The work was originally set on a single day in 1975, and the people I drew seemed to come to life on the page for me in the way only a series of drawings in boxes can, at least for cartoonists and crazy people. I began self-publishing chapters as they accumulated, and, over the years, the story expanded irresponsibly into different bodies, brains, places, and times—but the basic aim was always to find the very best within its characters. I just hope I eventually find the good in them before my own world ends and/or paper ceases to exist, whichever comes first."
The first two instalments follow Ware's original concept to the letter: the first half of a single day from third-grader Rusty Brown, obsessively in communion with his Supergirl doll, reluctantly shovelling snow off his parents' driveway before being driven to school by his irascible, balding, dad, one W.K. "Woody" Brown, an English teacher much mocked as "Mr Brown, the human clown".
"That's what the kids call him… I guess kids are mean," muses the relatively new art teacher. "And if I was gonna draw him, I guess that's how I'd do it."
That is how you're doing it, Chris!
The art teacher is a fictionalised Mr Chris Ware. Regular Ware readers will be unsurprised to learn that he's in for some serious self-flagellation.
The four other main protagonists as planned from the beginning in a double-page spread are Miss Joanne Cole; sullen school bully and spoiled teenage brat, Jason Lint (whose ungrateful past and increasingly sordid future will be revealed, however unreliably, later on); Rusty's fellow third-grader, timid Chalky White, and his older sister Alison or Alice White, both of whom are starting at the private Catholic school for rich kids today, after being torn from their home town by their mother to live with their grandmother because… well…
Initially, there's a neat narrative device using two parallel streams which occur simultaneously and sometimes within yards of each other. The main thread follows Rusty Brown and the rest of the school along the top four-fifths of the page, the other down at the bottom tracks Chalky and Alice. They occasionally cross over as appropriate.
There's also a Life of Chalky White condensed (reduced?) to 32 poignant panels.
It's all about loneliness, really. Just like JIMMY CORRIGAN, these people are all terribly lonely, living in their own, hermetically sealed bubbles. It's all internal monologue, barely any external communication going on at all. Even Mr Ware spends most of his time gazing out of the window, before engaging in some highly irregular extracurricular activity in a sports car. With the odd exception – like Alison's hometown recollections, Mr Ware's artistic pretensions, and the lurid superhero daydreams of nine-year-old Rusty co-starring himself (dramas so deranged that you cannot believe his teacher and classmates can't hear some of it passing his lips) – these pages are predominantly observed from a distance, however much they imply.
Any inner reflection is focussed not on the past (as it will later on) but on immediate anxieties. Rusty's dad grumbles to anyone who will listen that he has no idea where the last decade went and fantasises about leaving home alone for the sex he isn't getting; Alison can't find her classroom and, when she does, is disgusted at finding herself indulging in tattle-tale betrayals of early acts of kind concern just to ingratiate herself with fickle new friends and so fit in; constantly crying Rusty is fretting about having to leave his Supergirl doll behind in his desk when Miss Cole asks him to give up his seat for newcomer Chalky White; while poor little Chalky White, already petrified by being the new kid at a school he doesn't know, instinctively feels such empathy and sympathy for snivelling, mean-spirited Rusty (who on first spying Chalky sneers, "He's an even bigger dork than I am!"), that he expends an inordinate amount of effort in getting Rusty's doll back to him, so risking ridicule if discovered and thereby increasing his own anxiety to bursting point!
And burst it all surely does…
What becomes of Rusty Brown's "friendship" with Chalky White can be seen in snippets elsewehere within the big red ACME NOVELTY HARDCOVER. I'm afraid you will wince, and wish Chalky hadn't bothered.
In the pre-title prologue to RUSTY BROWN, Ware suggests the scope of what he's set out to accomplish with reference to the unique pattern of each individual snowflake which would be falling throughout:
"The exquisite, miraculous shape of a snowflake is a result of the singular path it takes through utterly unique conditions of cloudiness, temperature and humidity, a veritable picture of its whole life from its birth as a speck of dirt to its end as a fragile miniature crystal flower."
One can only wonder, then, how the rest of the single day panned out in Ware's original plan. One can only wonder because the relative simplicity of the narrative adhering to at least two of the three classical unities (24 hours; a single location, in this instance school) ends abruptly there in favour of what were at the time two startling divergent takes whose relevance was initially difficult to discern without a great deal of digging, so widely apart were they published.
Fortunately, all is much, much clearer when read in context now, for a) it succeeds in achieving his goal whereas I can't quite fathom how his original plan would have, and b) if one element that looms large in Ware's work is parental neglect, where nature and nurture combine to increasingly debilitating effect, from the other perspective it's naifs becoming nightmares.
So it is with the third part and especially the fourth, in which time is of the essence.
We begin with a science fiction story about the attempted colonisation by two couples and their two dogs of the planet Mars. Its author will by now be familiar to you, but you'll only discover their identity once this all too sorry story's over.
There's a line which resonates early on as the settlers blast off in their old-school rocket for Mars, knowing they can never go back: "Good thing they didn't put rear view mirrors on this thing, huh?" Contrarily every single aspect of this segment, both within and without the short science fiction piece, is about looking back, including the colonisation of Mars. For, as that story opens, its narrator is not accompanied by his three fellow adventurers in a new, vibrant (albeit red and dusty) utopia, but is living a sedentary, solitary life with his tired old dog.
What happened to everyone else? It's a tale to astonish.
For a start, the pioneers were told that this was supposed to be part of a much wider project with eleven other teams dispatched to form colonies of their own, and that support in the form of supplies would be provided while the terraforming was taking its course. Then they discover that what they thought was a live link to Earth was in fact a series of pre-recorded messages. Perhaps instead of space exploration this was a social experiment? If so, that experiment is about to go awry…
The thing is, it's a highly accomplished piece shocked through with truly horrific shifts and surprises (oh god, the dogs!) – so accomplished that it makes you realise that it could all have been so very different for the former fiction and fictional author if only he hadn't settled for what must have looked at first like an easy life on the rebound from what was a truly screwed-up relationship which he couldn't comprehend, over which he had no control and which broke his vulnerable heart in two, repeatedly.
That equally sorry story follows next. Then there's the big reveal.
Parenthetically, there's a very good reason why the wife of the astronaut-narrator is described as having "beautiful red hair floated around her head, like a slow motion fire" but is shown with chestnut hair instead. It's all about a post-publication tweak in the manuscript rather than that which saw print, for it's the manuscript which is being re-read by its author in the present day.
Penultimately, we come to the sequence which originally formed ACME NOVELTY LIBRARY VOL 20: LINT, which is very much on the subject of tweaking your past. It is composed entirely of memory, the memory of Jason Lint, the self-satisfied teenage bully whom we last saw with his mate at school smoking crack in a car given to him by his dad for his birthday.
Prologue: it is winter.
In what would in any other season be a leafy suburb, a mock-Tudor, three-story home lies cold, still and empty. The light is fading as the window frame's shadow rises over a formal family portrait which one supposes to be of a mother, father and son. Evidence suggests that either the house has lain empty for some considerable time, or has lately been ill-maintained. Cut.
Now we're presented with a complex series of basic images: early impressions of the world as they'd appear to the mind of a child. The father's there, but it's the mother who's most prominent, distinct and dominates the page with giant hands, a contentedly smiling face, eyes, nipple, mouth, mouth, mouth and a bottle. Gradually the images grow more complex and detailed as the boy's comprehension of his environment improves. The mother panics over a poo and Jordan (soon to be Jason) fiddling with himself. But now come three key scenes, each one involving violence.
In the first the toddler has just learned to assign labels to the basic elements that make up his life: house, tree, sun, ant; Momma, Dad. "Dad hitting Momma. Bad. Bad, Bad, Bad." Fast-forward a year and that evidently doesn't seem so bad to Jordan since he's hitting a play-friend of colour over the innocent possession of a bright red brick. The third's truth will only be revealed later on, but for now let us say that it portrays Jordan outside with his mother and an ant that he picks up from an unopened flower.
"No no… Jordan… don't kill it… Black ants are good for flowers…. We don't want to hurt them… besides, it might be a Momma ant and then what would her children do?"
But alas, it's too late. Squeezed by Jordan, the ant has stopped moving and Jordan has a vision of a family of ants at the Pearly Gates. As an African American maid lays the kitchen table in the background (yes, race is of relevance), Jordan becomes increasingly distressed, unconvinced that it's merely asleep and so his mother goes out of her way, tenderly, to take it back outside and put it on a leaf.
"We'll leave it there so when it wakes up, it can find its way home, okay?"
"Really?"
"Really."
But on the next page his mother is dead. Jordan is inconsolable, running upstairs to smell and cling to her clothes. Then his father's remarrying, but as the wedding vows are recited all Jordan hears is "Until death do us part… until death do us part…" He's picking at a hang-nail. He hates his step-mum as subsequent recollections will show.
Now, without giving too much of the game away, these are all memories (not flashbacks – the semantic difference is vital), and memories are at all times subjective and, at best, selective. They are also open to error, including (but not limited to) the order in which events in anyone's past actually occurred and sometimes who they were shared with. Chris Ware is meticulous in his detail. Nothing is misplaced but not everything is as it initially seems. This is where detective work will once more pay off. Enormous injustices are already being done.
But from there onwards – from internalised obsessing then exploding in class; from early coveting, bullying, and defiant, raging, macho self-image mixed with sexual arousal and disregard for his own personal safety – the life of Jordan / Jason (the perpetually deluded) is one long car crash of intoxication, misappropriation, greed, stupidity, vanity, disloyalty, infidelity and rancour. Groundless rancour at that, looking back in anger on events that didn't necessarily play themselves out in the way he chooses to rewind them in his mind.
There are also memories he has chosen to erase completely and hide from himself. But blood will out, as will the truth, eventually tumbling onto the page in a series of images you would never imagine coming from the pen or palette of Chris Ware as the quiet precision explodes in one child's feverish red terror at being trapped, and the most ferocious, malevolent, expressionistic savagery in pursuit.
Please: it's not what you think. I know what you're thinking, and it is not that. That would make me a very poor reviewer. It is not what happened to Jason as a child, for although he constantly resorts to blaming his dad for everything when his godawful shit inevitably hits the fan, it is always the excrement of Jason's own making. It will, however, change what you have read up until that point completely.
Suffer the children, eh?
That's the densest passage in RUSTY BROWN, each spread a snap-shot of a single day but, when taken as a whole, encompassing an entire life, miserably conducted from start to finish.
That's partly why it was such a surprise as well as a relief to finally encounter some genuine goodwill in Miss Joanne Cole, the sole individual here who would have made a good parent but who has to content herself instead with nurturing the mismanaged children of others.
So many scenes encountered previously you will now see from her perspective. Sometimes they will be obvious, but sometimes you'll have to inspect closely. There is, for example, a split-level floor in a luxuriously appointed house which you may or may not have only spied twice. Perhaps its specific arrangement of framed pictures hung on the wall will clue you in, for Miss Joanne Cole attended in a capacity much more likely half a century ago than that of a private school's third-grade school teacher. To some, she's only there on sufferance. You'll meet her mother and you'll meet her sister, one far more often than the other. I'd like to load that sentence a little, but no.
Study the pages, and there's a lot of symmetry between the left-hand and right, empty chairs neatly arranged or heads looking his way then that. Time dissolves from past to present through faces with identical expressions, only older. Her fashion sense is a wonder thanks to Ware.
There's still the odd trace of snow, but the pages here are overwhelmingly warmer in yellows, greens red and browns. This is the summer and autumn of Joanne Cole's life, harking back to her spring. They've been years of service, as a say, and selflessly so, yet for all her tireless endeavours, it looks like there's little for her to look to when the shorter, darker days set in. She's even been removed from teaching to administration, hence she misses her children.
I wasn't expecting what happens next.
SLH
Buy Rusty Brown h/c and read the Page 45 review here
Beasts Of Burden: Neighbourhood Watch h/c (£20-99, Dark Horse) by Evan Dorkin, Mike Mignola, Sarah Dyer & Jill Thompson, Benjamin Dewey…
"Hey, dumb-ass,
where do you think you're going?
"That's what you get, pal!"
Now… I can confirm that walking to the superhero shelves situated right at the back of the Page 45 shop are not likely to cause spontaneous human combustion, or indeed spontaneous ghoul combustion either, but don't just walk past all the lovely real mainstream comics will you?
Right, here's the publisher to explain precisely which well-known fright-fighter is giving life… well, undead lessons to frightful fiends with his newfound canine chums instead of battling alongside the BPRD…
"The dogs and cats protecting Burden Hill from supernatural harm find themselves facing new threats and mysteries, including a vengeful demon, an invisible killer, and an enigmatic flock of lost sheep. As a growing evil threatens to overwhelm their town, the animals find themselves some unlikely allies, most notably a seasoned paranormal investigator named… Hellboy.
This volume collects the comic-book series Beasts of Burden: Sacrifice, Beasts of Burden: Neighbourhood Watch, Beasts of Burden: Hunters and Gatherers, Beasts of Burden: What the Cat Dragged In, and Beasts of Burden: The Presence of Others #1 and #2."
Most of this material came out before the recent mini-series that formed the excellent BEASTS OF BURDEN: WISE DOGS & ELDRITCH MEN HC, with the exception of The Presence of Others #1 and #2. Still, it now means all the Beasts Of Burden comics that have been released so far have now been collected.
The art for the cover and chapter title pages here are by Jill Thompson (and a spooky touch of Mignola). The art for the stories in this collection is primarily by Benjamin Dewey with some Jill Thompson.
Jill Thompson did all the art on the original run BEASTS OF BURDEN: ANIMAL RIGHTS SC which was reviewed at length by our Stephen. Whereas Ben Dewey did the more recent BEASTS OF BURDEN: WISE DOGS & ELDRITCH MEN HC.
I can't decide which art style I prefer, they're both of impeccable pedigree.
JR
Buy Beasts Of Burden: Neighbourhood Watch h/c and read the Page 45 review here
Hoax Psychosis Blues h/c (£19-99, Ziggy's Wish) by Ravi Thornton & Hannah Berry, Karrie Fransman, Leonardo M. Giron, Julian Hanshaw, Rozi Hathaway, Rian Hughes, Rhiana Jade, Ian Jones, Mark Stafford, Bryan Talbot…
This is a
work which will affect or appeal to people in entirely different ways. That's apt indeed, for from a subjective standpoint, everyone is unique, including those people who are unfortunate enough to suffer with mental illness. Some people reading this graphic novel will simply admire the truly beautiful artwork from the ten diverse and extremely talented artists which Ravi has managed to assemble. Some will be mesmerised and entranced by the sensate stream of consciousness poetry that provides some measure of insight into the fractured inner world of Ravi's brother Rob. Others, having experience of what mental illness can do to a family member or loved one – perhaps resulting, as in Rob's case, in the sad decision to take their own life – will certainly find this work deeply, personally affecting.
However, with all that said, whilst we as human beings like to think we are so very good at putting ourselves in someone else's place, seeing the world through their eyes, for those individuals whose waking moments can flutter between the highs of near transcendence to the depths of utter purgatory in the mere time it takes for a butterfly to spread its wings, we simply cannot truly know what it is to be like them: to feel, at times, as cruelly and painfully isolated as they do from the rest of us. Because, make no mistake, from a relative standpoint nothing and no one is separate. To have the perception, however, that this is the case, can be the cause of such mental turmoil and suffering, that I personally can understand why someone would choose to end it, even at the expense of their own existence.
Taken as a whole, this work provides a window into both Ravi and Rob's experience of his struggles with his schizophrenia. The 'Year' chapters, in the traditional sequential art comics form, illustrated by Leonardo M. Giron, reveal the story from Ravi's perspective, showing us moments of joy, despair, hope and resignation, as she tries to support her brother as best she can. These are separated with sequences containing poetry inspired by the extensive body of work Rob left behind, and they vary considerably stylistically in art terms, from what we would again consider traditional comics through to what could probably be accurately described as illustrated prose, though I would contend these sequences are also still very much comics as the artwork does significantly inform the intended narrative in conjunction with the prose in a sequential manner. What these differences in style neatly attest, though, is that the mind of a schizophrenic is an extremely rich, complex, yet fluid and volatile place to inhabit.
I think in terms of portraying Rob's story, Ravi succeeds admirably. I was moved to tears in several places, by certain incidents or nuances that created a deep, emotional resonance within me, much like I experienced with Nicola Streeten's BILLY, ME & YOU. I did quite deliberately not read this work on the tram this time though, suspecting I might need my hankie at close hand. It's just so damn hard to see someone's suffering brought to life so eloquently through their own words, and so poignantly and illuminatingly illustrated, knowing as you do that ultimately there is no happy ending, well, not at least in the traditional sense.
With some people who take their own lives, you can tell there may well have been a palpable element of fear and desperation involved, with others, merely the knowledge that peace would finally prevail. I certainly gained some sense of the latter with Rob.
Art-wise, this work is truly an absolute visual smörgåsbord. Firstly, the 'Year' chapters by Leonardo M. Giron are magnificently understated, with a deliberately subdued, almost pastel palette and a slightly chalky feel to the colouring. There is one slight exception to this involving a very special butterfly in the final chapter of which I shall say no more. The art accompanying the poetry is mostly, in contrast, extremely rich and vibrant, with a real eclectic mix of styles.
There are a couple of obvious, almost monochromatic exceptions, but they are entirely in keeping with the mood of the moment. It's hard to pick a favourite, but I can honestly say, as a man who isn't massively into poetry, they all really beautifully capture the essence of Rob's words and thus help convey the not-so merry-go-round of his ever-shifting, kaleidoscopic emotional states.
Another impressive addition to the canon of works dealing frankly with mental illness, alongside the likes of PSYCHIATRIC TALES, DEPRESSO, MARBLES, LIGHTER THAN MY SHADOW.
JR
Buy Hoax Psychosis Blues h/c and read the Page 45 review here
Sandman: The Dream Hunters s/c (30th Anniversary Edition) (£14-99, Vertigo) by Neil Gaiman & P. Craig Russell:
"I shall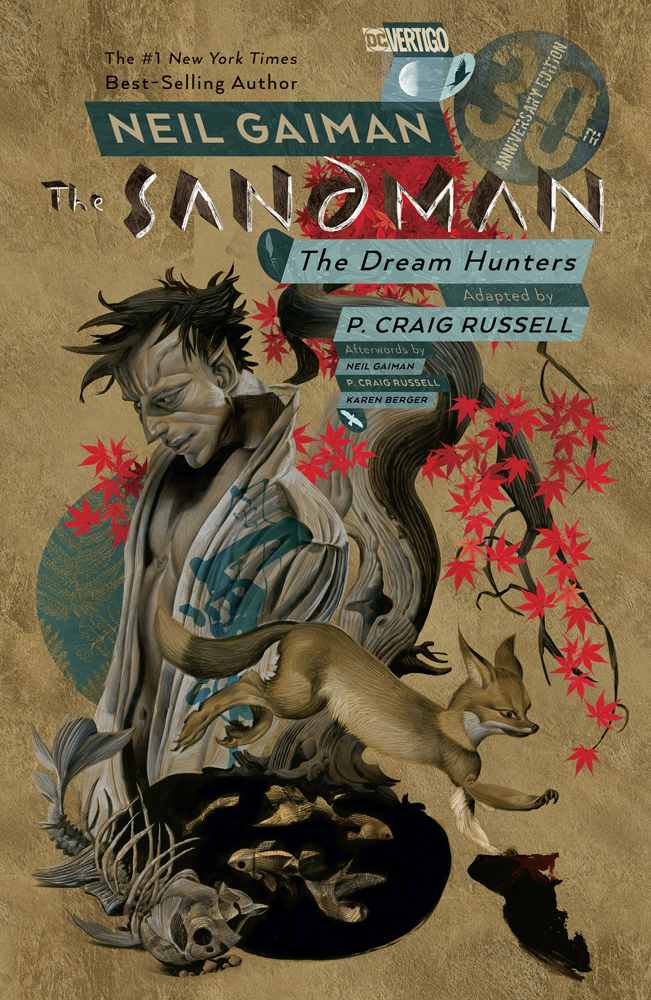 seek the Buddha. But first I shall seek revenge."
The afterwords by Neil Gaiman and P. Craig Russell will tell you that SANDMAN: THE DREAM HUNTERS is actually an adaptation of an adaptation that never actually was an adaptation. Apparently, when Neil wrote the illustrated book he concocted a convincing back-story about an ancient Japanese folk tale which never was. How appropriate then, as Neil himself points out, that the first new SANDMAN comic for then quite some years should have its roots in a fabrication; a myth, if you will. I found that little factoid quite charming!
Despite this confession however, this comic is written exactly as if it were an adaptation of a classic tale. A young monk tends his small temple while a badger and a fox strike an impish wager as to who can drive him out; the winner gaining the temple as their home. Some exuberant, over-the-top and ill-directed illusions follow but, of course, promises of riches and fame fall upon deaf ears while threats of evil and harm fare little better.
The monk, serene and devout monk with peace at his centre, is wise enough to see through the glamours and even good old fashioned seduction fails to make its mark. Well, maybe it leaves a small impression… because of course folk tales are never that simple and soon a quandary arises; the fox has fallen in love with the monk and is horrified when she overhears demons plotting his demise.
This demise is to be the work of The Onmyoji; a local Yin-Yang Master and demonologist of some status in the community. Though wealthy and respected, he does not seem to indulge or flaunt. Far from being a cackling overbearing bad-guy, the Onmyoji actually lives a life strictured by a quiet fear which stalks him through his waking hours and through his dreams. What the monk cultivates at his centre – calmness and peace – the Onmyoji lacks, and it is this peace which he pursues through his ever-growing knowledge of demonology.
The Yin-Yang theme is not hard to spot here; a restless, neurotic spirit contrasted with a disciplined mind. Added to this is a Shakespearean theme, as the Onmyoji consults with three witches who, of course, tell him what he wants to hear whilst leaving all the caveats unsaid. They inform the Onmyoji that he may banish the fear which shadows him by sacrificing the life of a young monk. These plans are never simple though, are they? The monk must not die by violence or in pain, he must simply slip out of this world… as if into a dream. And so it is that the smitten fox learns that to save the monk from his fate she must intervene not in the real world but in the realm of dreams.
The art is, of course, extremely pretty as you would expect from P. Craig Russell. It is also subtle and clever; the changes in the foliage behind the fox as she gazes at the monk; the tapestry behind the Dream King, morphing as he speaks; an owl catching a mouse in its beak just as the Sandman catches the monk in a half-truth about his feelings for the fox; the demise of the monks father, captured in a single picture, the elements of the panel seamlessly translating the narrator's words. The influences Russell speaks about in his afterword are clear to see, as flame, waters, wind and cloud are rendered in woodcut-style swirls and the leaves and trees (which I am a sucker for anyway) are gorgeous.
There is some lovely use of iconic Sandman imagery too. When the fox enters the realm of dreams and then meets the Dream King in fox form we know it is him by the arrangement of stars contained within his eyes (not to mention those cool, white-on-black blobule speech bubbles he gets to speak in). The sequences in the Sandman's realm flow well, capturing the peculiar, non-linear flow and distorted sense of boundaries of a dreamscape.
Even Russell's Disney influence comes through with the fox and the badger being anthropomorphised; not in a HEPCATS or Antarctic Press way but rather through their expressive eyes and faces. It may sound like an odd combination but it works well. The colouring (by Lovern Kindzierski) is sympathetic, delicate and well conceived; bold when it needs to be, light and spacious at other times; and so overall the art holds the multiple themes and influences of the story together, bringing the tale to life in pictures.
DK
Buy Sandman: The Dream Hunters s/c and read the Page 45 review here
The Boys Omnibus vol 4 (£26-99, Dynamite) by Garth Ennis & Darick Robertson, John McCrea, Keith Burns, Richard P. Clark, Russ Braun.
Collects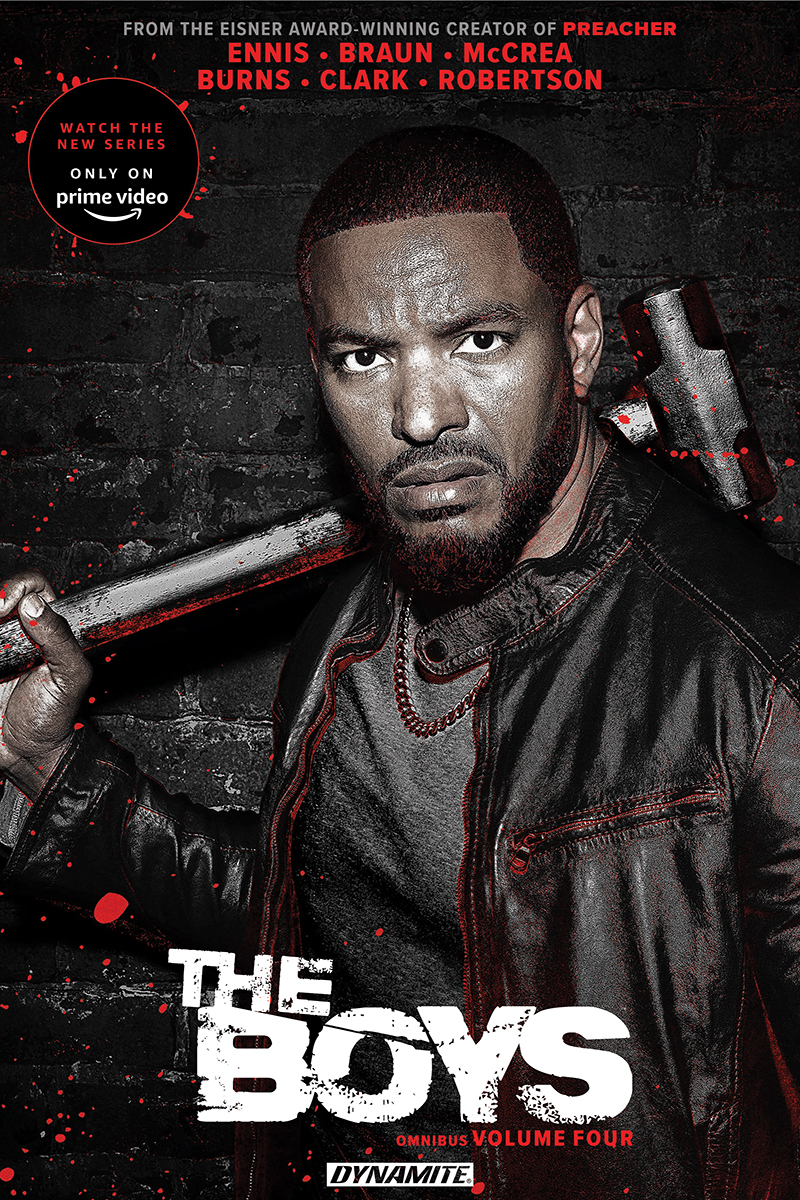 what was The Boys vol 7: The Innocents and The Boys vol 8: Highland Laddie.
The Boys vol 7: The Innocents
You've got to worry with a title like that and I've been worrying about Wee Hughie and Starlight for a while now. Against all odds and following some serious personal nightmares, these two angels in a world full of self-interested, power-hungry and sexually depraved horrors have finally found love in each other's arms. But they haven't been straight with each other.
Starlight hasn't told Wee Hughie that she's a superhero in the top-tier team called The Seven. Wee Hughie hasn't told her that he's one of Billy Butcher's boys whose sole purpose it is to expose superheroes as the degenerate bastards they mostly are, or that The Seven are top of their quite literal hit list. Wee Hughie has told Starlight that his last girlfriend was slaughtered by a member of The Seven (hit-and-run-at-superspeed); she hasn't told him that she was forced to give that very member's member a servicing of sorts in order to join the Seven.
No one has told Billy Butcher anything, but he's about to find out.
'Traumatic' is the word I'd use to describe this instalment.
Meanwhile Starlight and The Seven's supercilious Homelander are press-ganged into appearing at Believe, a farcical faith festival designed purely to exploit gullible Americans' religious beliefs in order to extract money from them. Lord knows where Ennis dreamt that one up from.
SLH
The Boys vol 8: Highland Laddie
Change of pace and change of scenery for wee Hughie, who retreats home to the relatively tranquil Scottish seaside town of Auchterladle, in order to sort his head out.
His adoptive parents are both sound and doting and delighted to see him. His old friends too whisk him straight down the pub. Unfortunately Hughie soon realises that he'd idealised them in their absence* for they can't resist resurrecting old humiliations and it rubs him up the wrong way. Fortunately as Hughie wanders down the beach on his first night, he discovers a man painting the simmer dim – the evening's permanent summer twilight there – who turns out to be a very good listener, and as the days wander on Hughie finds he's drawn to the sympathetic stranger who lets him offload. But what was done in New York doesn't stay in New York and very soon there's a visitor…
There are some truly touching scenes here, particularly those involving Hughie's adoptive Dad, but also some early traumas as Hughie reflects not just on the circumstances of his leaving New York, but his childhood too. That's quite the tapeworm! But if you think Ennis has left the burlesque behind, think again: a mad Scottish vicar, an enormous woman which gardening sheers who's quite prepared to use them, a smuggling sub-plot and his two friends are… unusual individuals.
I've never seen art like this from McCrea: full of light and space and – thanks to Tony Avina – colour. He works well with Keith Burns. I wonder when Hughie's deception is going to catch up with him?
SLH
Buy The Boys Omnibus vol 4 and read the Page 45 review here
Arrived, Online & Ready To Buy!

New reviews to follow, but if they're new formats of previous books, reviews may already be up; others will retain their Diamond previews information we receive displayed as 'Publisher Blurb'.
The Book Of Forks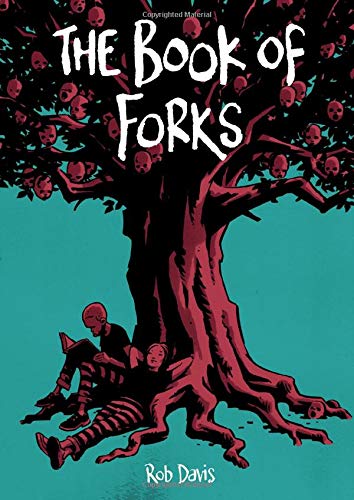 (£12-99, SelfMadeHero) by Rob Davis
Rain h/c (£16-99, Jonathan Cape) by Mary Talbot & Bryan Talbot
Mozart In Paris s/c (£14-99, SelfMadeHero) by Frantz Duchazeau
The Seventh Voyage h/c (£17-99, Scholastic) by Stanislaw Lem & Jon J. Muth
The Wicked + The Divine vol 9: "Okay" (£15-99, Image) by Kieron Gillen & Jamie McKelvie
Giant Days vol 11 (£10-99, Boom) by John Allison & Max Sarin
Glenn Ganges In: The River At Night h/c (£25-00, Drawn & Quarterly) by Kevin Huizenga
Houdini – The Handcuff King s/c (£10-99, Hyperion) by Jason Lutes & Nick Bertozzi
Guts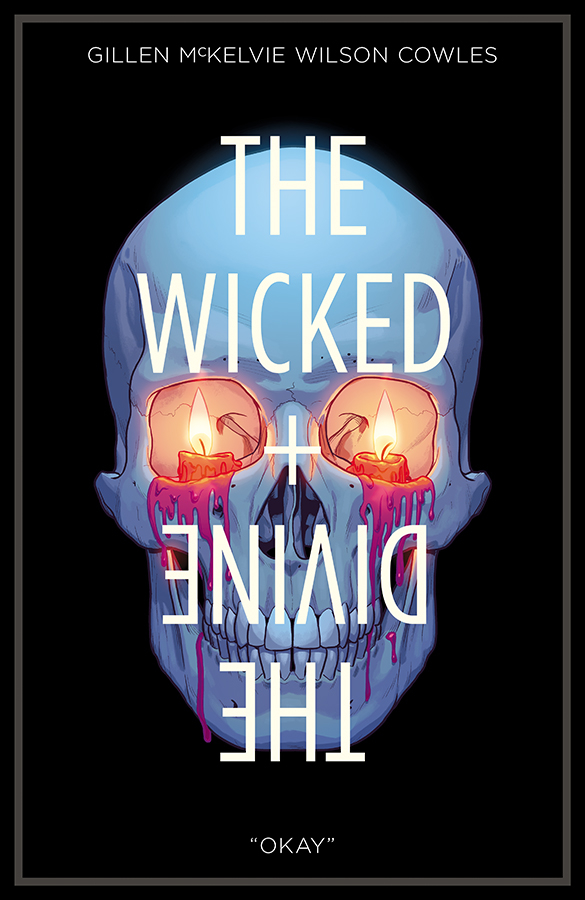 (£8-99, Scholastic) by Raina Telgemeier
Avatar, The Last Airbender vol 18: Imbalance Part 3 (£9-50, Dark Horse) by Faith Erin Hicks & Peter Wartman
Charlotte Bronte Before Jane Eyre s/c (£10-99, Hyperion) by Glynnis Fawkes
Death Vigil s/c (£22-99, Top Cow) by Stjepan Sejic
Internet Crusader (£14-99, Avery Hill Publishing) by George Wylesol
Walking Dead Compendium vol 4 (£53-99, Image) by Robert Kirkman & Charlie Adlard
Batwoman: Haunted Tides s/c (£22-99, DC) by W. Haden Blackman & J.H. Williams III, Amy Reeder, others
Doomsday Clock Part vol 1 h/c (£22-99, DC) by Geoff Johns & Gary Frank
Dragonball Super vol 6 (£6-99, Viz) by Akira Toriyama & Toyotarou