Featuring a whole host of comics creators, but what's most important is that this is ALL NEW MATERIAL! I'll say that again because it sounds sooooo good… ALL NEW MATERIAL!!!!

We'll get to showing you the new material itself I promise, but just let me have a little informative ramble first… (but if you can't wait do feel free to just skip straight down to it!)
Yes, now Diamond Comic Distributors UK are able to operate their warehouse safely, the UK's comic shops have received the comics and graphic novels that were due for release on March 25th, so we are officially back in the new comics business!!
It is also hoped – and we will let you know as soon as we do* – that from next week there will once again be new comics and graphic novels arriving at Page 45 every single week. Obviously, physical in-store browsing at Page 45 isn't possible just yet, so for the time being we will be continuing our "mail order for all" service.
(You can read more about that mail order service HERE if you don't know about it already, but don't forget, we ship worldwide, postage at cost.)
*As always, the best way to find out what's going on is to follow us on social media. All the links to those various channels at the end of this post.
Now, given it is taking rather a lot of extra time to process deliveries and do all the wonderful mail order in the current circumstances, we haven't actually had chance to read any of the new stuff ourselves, let alone review it. So we are going to try something a little different with this, and possibly future, posts.
You'll find below a link where to the new single issue comics are on our website and also a link to some release schedule information. Then you will also find each of the individual new graphic novels that have arrived alongside their covers and the accompanying publisher blurb.
Now remember that the blurb is their words, not ours, so don't take anything you read below as a personal endorsement of quality, but do bear in mind our Stephen works immensely hard to curate / cull what is in Previews so that only the good stuff actually graces the shelves, and webpages, of Page 45.
The keen-eyed amongst you might also spot the CLICK HERE TO BUY! links which will take you to the relevant product pages. Right, that really is enough preamble from me…
So let's start with the new comics…
Please note all the new single issues are always available for sale on our website month by month in the CURRENT COMICS section. We add them in as they arrive. (Before that they are in the PREVIEWS section.)
Therefore the ones that have just arrived have gone into the MAY 2020 section even though they are technically the March 25th comics.
We post up the week by week release schedule lists, usually a few days in advance HERE…
Just picking out a couple of glorious individual single issue comic nuggets for you we have…
Love & Rockets Magazine #8 (£4-50)
by Gilbert Hernandez, Jaime Hernandez
In the new issue of the World's Greatest Comics Magazine (sorry, FF), Rosy spends time with her dad and his wife – and discovers that her mother Fritz made a short film with her dad years ago and sees them young for the first time.
Also, Rosy visits the woman who raised her, for possibly the last time. Meanwhile, in 'Princess Animus,' lonely Lumina finally makes it home only to find out things aren't quite the way she left them, and Tonta enrolls in Mr. Dominguez's life drawing class. What could possibly go wrong?
Action Special 2020 One Shot (£4-99)
by Garth Ennis, Ram V, Henry Flint and chums
Five new dangerously provocative stories by 2020's most exciting creators…
Garth Ennis and Mike Dorey tell an explosive World War II story starring Hellman. Enter the controversial and anarchic world of Kids Rule OK by Ram V and Henrik Sahlstrom. Henry Flint reveals a new kind of horror in Hellmachine. Zina Hutton and Staz Johnson bring Dredger out of retirement. And Hook Jaw is back, depicted by Dan Lish, in the grudge match of the century against a special guest star!
Right, onto the new graphics novels! Exciting right?!
The Artist: The Circle Of Life h/c (£16-99,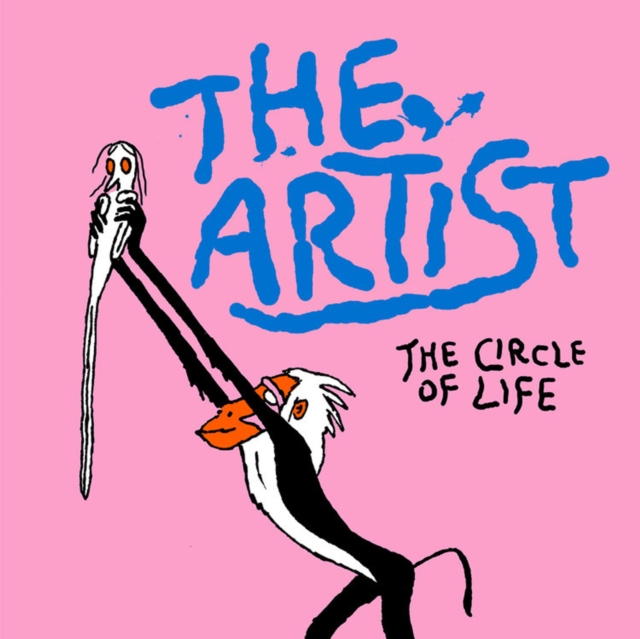 Breakdown Press) by Anna Haifisch
The Artist first appeared as a weekly strip on Vice and this second collection (the first was published in 2016) continues our hero's attempts to break out as a fine artist while being plagued by setbacks punctuated by glimpses of recognition. It's cynically satirical, but far more loving and affectionate than one might expect. The Artist is a modern hero for anyone who feels broken by the art world but continues on nonetheless.
The Fire Never Goes Out: A Memoir In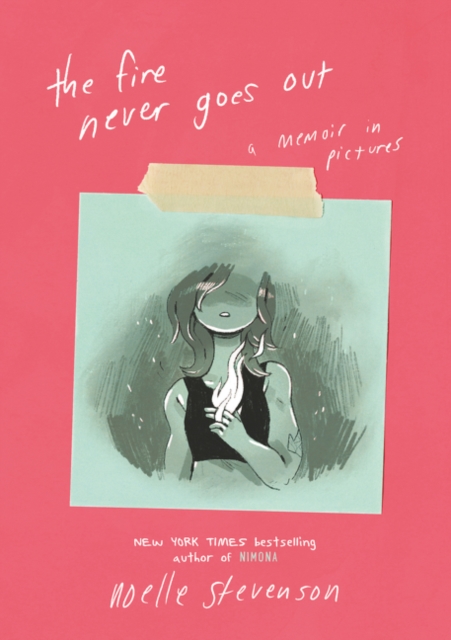 Pictures h/c (£16-99, Harper Collins) by Noelle Stevenson
From the New York Times bestselling author-illustrator of NIMONA, comes a captivating, honest illustrated memoir that finds her turning an important corner in her creative journey. In a collection of essays and personal mini-comics that span eight years of her young adult life, Stevenson charts the highs and lows of being a creative human in the world.
Whether it's hearing the wrong name called at her art school graduation ceremony or becoming a National Book Award finalist for her debut graphic novel, NIMONA, she captures the little and big moments that make up a real life, with wit, wisdom, and vulnerability.
A Gift For A Ghost h/c (£17-99,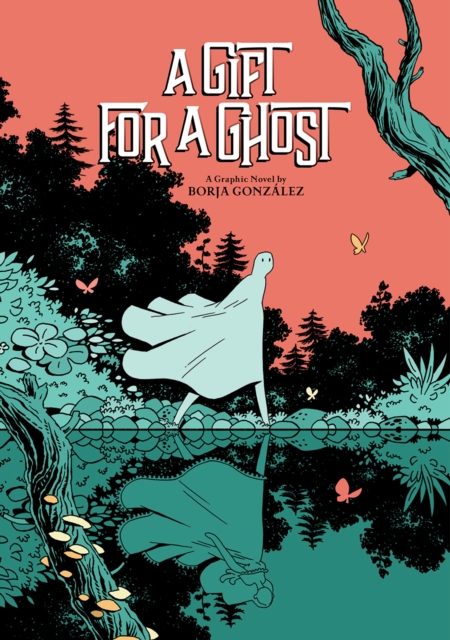 Abrams) by Borja Gonzalez
An untalented punk band and a parallel dimension-what could go wrong? Clever, haunting, and told with exceptionally original and expressive art, A Gift for a Ghost is a treat for readers and art lovers alike.
In Borja González's stunning debut graphic novel, one that won him critical acclaim in Europe and Spain, we have two parallel stories reflect and intertwine in a tale of youthful dreams and desires.
Coffin Bound vol 1 s/c (£14-99,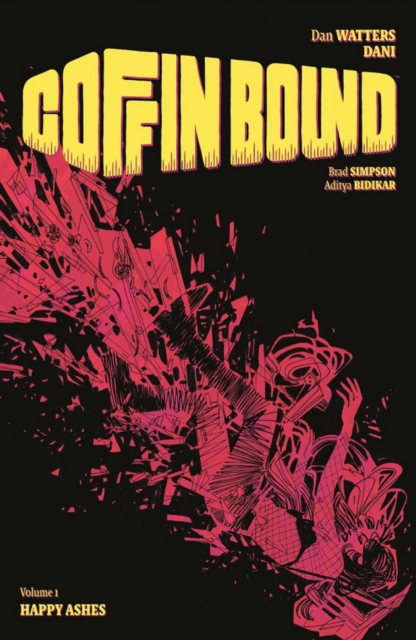 Image) by Dan Watters & Dani
Izzy Tyburn has promised the world that if it won't have her in it, it'll have nothing of her at all. Chased by an unstoppable killer, she's retreading her life, leaving nothing behind but burned rubber, ash, and the sun-scorched bones of those who get in her way.
Ride shotgun on an existential road trip through the tangle of a blood-splattered life. Mad Max: Fury Road meets Neil Gaiman's Sandman in this full-throttle, grindhouse fantasy epic!
Crash Course: If You Want To Get Away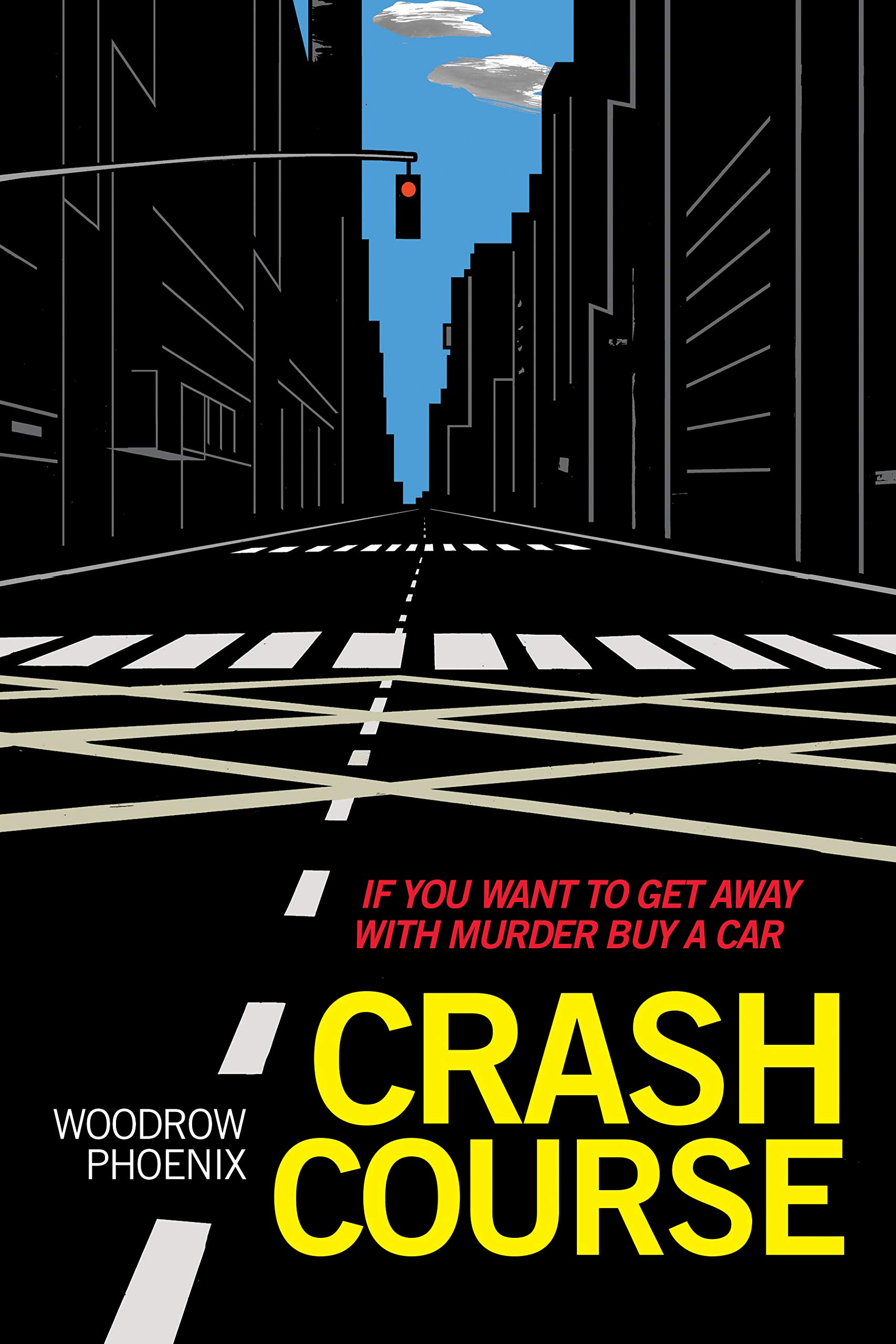 With Murder Buy A Car s/c (£14-99, Street Noise Books) by Woodrow Phoenix
A work of graphic nonfiction exploring the powerful, often toxic relationship between people and cars.

Using the comic book format, this book vehemently dispels the notion that traffic accidents are inevitable and/or acceptable on any level, insisting that drivers own their responsibility, and consider the consequences of careless and dangerous behavior.
It also addresses such timely issues as the use of cars as weapons of mass murder in places like Charlottesville, VA.
I Will Judge You by Your Bookshelf h/c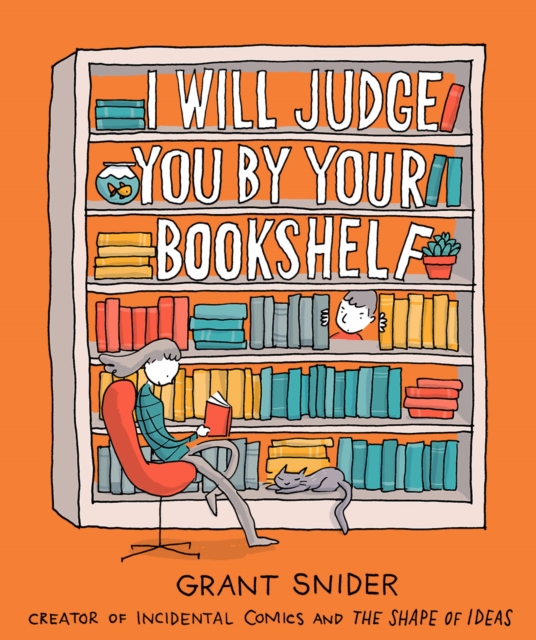 (£11-99, Abrams) by Grant Snider
It's no secret, but we are judged by our bookshelves. We learn to read at an early age, and as we grow older we shed our beloved books for new ones. But some of us surround ourselves with books. We collect them, decorate with them, are inspired by them, and treat our books as sacred objects. In this lighthearted collection of one- and two-page comics, writer-artist Grant Snider explores bookishness in all its forms, and the love of writing and reading.
Masters of British Comic Art h/c (£39-99,
Rebellion) by David Roach (editor)
Revealing the extraordinary history of the UK's prolific comic book industry from the 19th Century to the 21st, this ground breaking volume celebrates the incredible artists who made a huge impact on British comics and would go on to revolutionize the industry on a global scale. Featuring a Who's Who of talent, including Brian Bolland, Yvonne Hutton, Dave Gibbons, author and 2000 AD artist David Roach takes us on a journey through time detailing the surprising and fascinating evolution of the art from its humble beginnings to its current world-conquering status.
Once & Future vol 1 s/c (£12-99,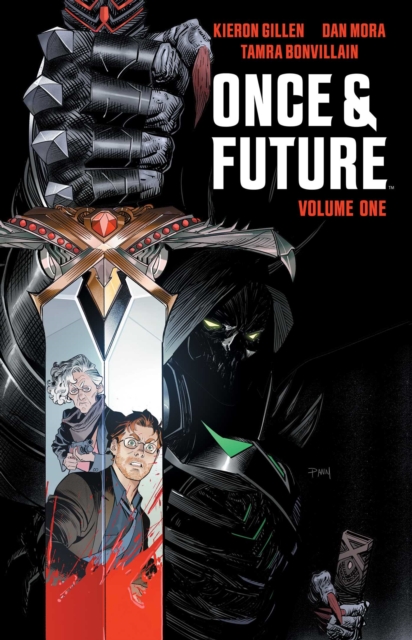 Boom!) by Kieron Gillen & Dan More
The King is Undead. Long live the King. When a group of Nationalists use an ancient artifact to bring a villain from Arthurian myth back from the dead to gain power, ex-monster hunter Bridgette McGuire escapes her retirement home and pulls her unsuspecting grandson Duncan, a museum curator, into a world of magic and mysticism to defeat a legendary threat.
Writer Kieron Gillen and artist Dan Mora explore the mysteries of the past, the complicated truths of our history and the power of family to save the day… especially if that family has secret bunkers of ancient weapons and decades of experience hunting the greatest monsters in Britain's history!
Pollock Confidential: A Graphic Novel h/c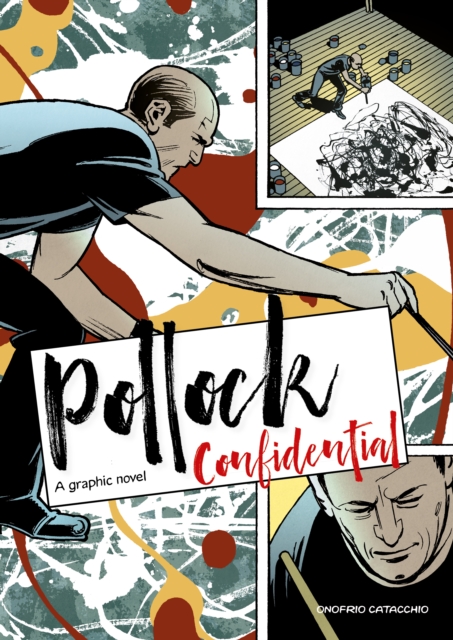 (£17-99, Laurence King Publishing) by Onofrio Catacchio
Forceful, tempestuous, and visionary. In an incredibly short and turbulent life Jackson Pollock changed painting forever. This vivid graphic novel delves into his pioneering physical approach to making art, highlights the key characters surrounding the New York mid-century art scene, and reveals the intriguing relationship between Pollock's painting and the covert activities of the Cold War.
Portrait Of A Drunk h/c (£26-99,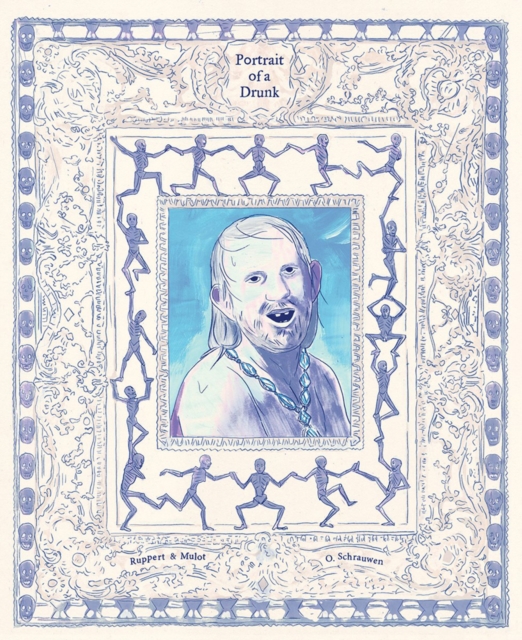 Fantagraphics) by Florent Ruppert, Jerome Mulot, Olivier Schrauwen
Guy is a mediocre mariner, able enough, but also a lazy, thieving, lying drunkard. All of which makes him more real than the swashbuckling Hollywood heroes that grace most pirate narratives. This tour de force of sea-faring gallows humor is also an international event in modern comics, teaming for the first time three titans of the field: Belgian comics master Olivier Schrauwen (PARALLEL LIVES) and the acclaimed French duo, Ruppert & Mulot (THE PERINEUM TECHNIQUE).
Swooshing onto the superheroes
Black Widow: The Things They Say About
Her s/c (UK Edition) (£13-99, Marvel) by Richard Morgan & Sean Phillips, Bill Sienkiewicz
Some say she's a traitor, some say she's a murderer… and what most say about her isn't even printable. But nobody denies that the former Cold War spy is a force to be reckoned with. The last man foolish enough to send killers after her paid the highest price, but his friends on Capitol Hill will ensure that Natasha doesn't get off easy… and not even Col. Nick Fury can protect her this time.
On the run as the U.S. government declares her an Enemy of the State, Natasha escapes to Cuba, seeking out a former rival: Yelena Belova, the second Black Widow. Meanwhile, the survivors of Natasha's last tirade start coming back to haunt her… and they're starting to join forces. Collecting: Black Widow (2005) #1-6.
New Mutants vol 1 s/c (£14-50, Marvel) by
Jonathan Hickman, Ed Brisson & Rod Reis
The new generation claims the dawn! The classic New Mutants – Sunspot, Wolfsbane, Mirage, Karma, Magik and Cypher – get together with new friends Chamber and Mondo for a new mission…tracking down their teammate Cannonball! Hitching a ride into outer space with the Starjammers, the New Mutants soon find themselves in trouble and on trial for crimes against the Shi'ar Empire!
But when Deathbird returns and throws the Empire into turmoil, the New Mutants' happy reunion soon becomes a complicated struggle for galactic freedom! Who will claim the Shi'ar throne? It's a star-spanning adventure from the mind of X-visionary Jonathan Hickman! Collecting NEW MUTANTS (2019) #1-2, #5 and #7.
Tales Of The Batman Marv Wolfman
vol 1 h/c (£35-99, DC) by Mary Wolfman & various
Marv Wolfman, legendary writer of The New Teen Titans and Crisis on Infinite Earths, also wrote some of the most memorable Batman stories of the 1980s! Stories in this volume include 'Batman: Year 3,' which detailed the origins of the original Robin, and more!
Collects Batman #328-335 and #436-439, Detective Comics #408, The Brave and the Bold #167, World's Finest Comics #288, The New Teen Titans #37, and Batman and the Outsiders #5.
Manga

Let's highlight some new self-contained works and new series…
Downfall vol 1 (£9-99,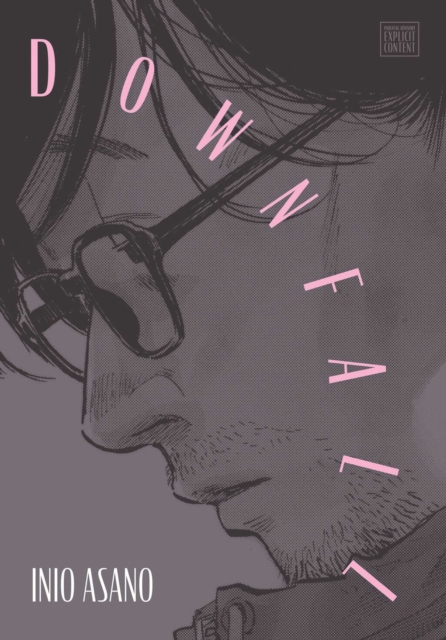 Viz) by Inio Asano
From the Eisner-nominated, best-selling author of GOODNIGHT PUNPUN and SOLANIN comes a dark look at what happens when living the life of your dreams becomes your downfall. Selling copies is the only thing that matters.
So what if your manga series just ended and you have no idea how to start the next one, your marriage is breaking up, your pure love of manga has been destroyed by the cruel reality of the industry and nothing seems to fill the sucking void inside you…
Find the secret combo for a new hit manga series and everything will be okay. Right?
The Swamp h/c (£18-99,
Drawn & Quarterly) by Yoshiharu Tsuge
The Swamp is the first in a series of books Drawn & Quarterly will be publishing by Yoshiharu Tsuge, one of the most influential and acclaimed practitioners of literary comics in Japan.
Bucking the tradition of mystery and adventure stories, Tsuge's fiction focused on the lives of the citizens of Japan. These mesmerizing comics, like those of his contemporary Yoshihiro Tatsumi, reveal a gritty, at times desperate post-war Japan, while displaying Tsuge's unique sense of humor and point of view.
Hell's Paradise: Jigokuraku vol 1 (£8-99,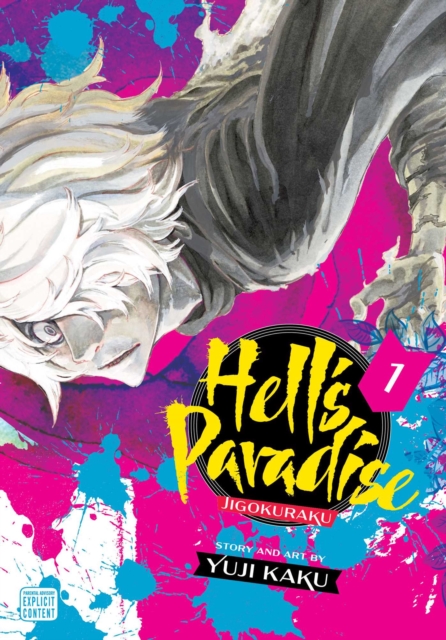 Viz) by Yuji Kaku
Gabimaru the Hollow is on death row for crimes committed as an assassin when he's made an offer: die in prison, or travel to a mysterious island to locate the elixir of immortality for the shogun. He soon finds himself trapped on an island full of otherworldly creatures, rival criminals and ruthless executioners eager to take the head of any criminal who steps out of line. For mature audiences.
Samurai 8: The Tale of Hachimaru vol 1
(£6-99, Viz) by Masashi Kishimoto & Akira Okubo
Becoming a samurai seems like an impossible dream for Hachimaru, a boy who can't even survive without the help of his father. But when a samurai cat appears before him, his whole life changes! A legendary manga creator and a rising star come together to bring you this science fiction samurai epic! For teen audiences.
Also, the next volumes of the following ongoing manga series have arrived…
20th Century Boys Perfect Edition vol 7 (£12-99, Viz) by Naoki Urasawa
Goblin Slayer vol 7 (£9-99, Yen Press) by Kumo Kagyu & Kousuke Kurose
My Hero Academia Smash!! vol 3 (£6-99, Viz) by Hirofumi Neda
My Hero Academia vol 23 (£6-99, Viz) by Kohei Horikoshi
One Piece vol 93 (£6-99, Viz) by Eiichiro Oda
Tokyo Ghoul re: vol 15 (£8-99, Viz) by Sui Ishida
Tokyo Ghoul re: vol 16 (£8-99, Viz) by Sui Ishida
Also arrived…
Errr… well, we've just done all that!
Hope you liked this format. Do feel free to let us know what you thought. Our very own Page 45 Reviews will be back at some point I promise, but hopefully this will keep you entertained in the meanwhile…
Stay in Touch